Philanthropy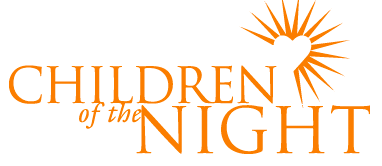 The Vintage Teenager concept celebrates our eternal youth, the endless summer that shines in our outlook and our daily lives -- but of course not all teenagers enjoy the stable home life many of us took for granted.
Children of the Night, a privately funded non-profit organization established in 1979 in the San Fernando Valley where we grew up, is a resource and safe haven providing crucial services for homeless teens to improve the quality of their lives.
Vintage Teenager supports this organization's dedicated efforts -- with every purchase you make we will donate a portion of the net proceeds to benefit these teens.
For more information about Children of the Night, or to make a much-needed donation to this organization, please visit their website.
DONATE
Children of The Night Organization